Scorecard and Local Rules
Mens Scorecard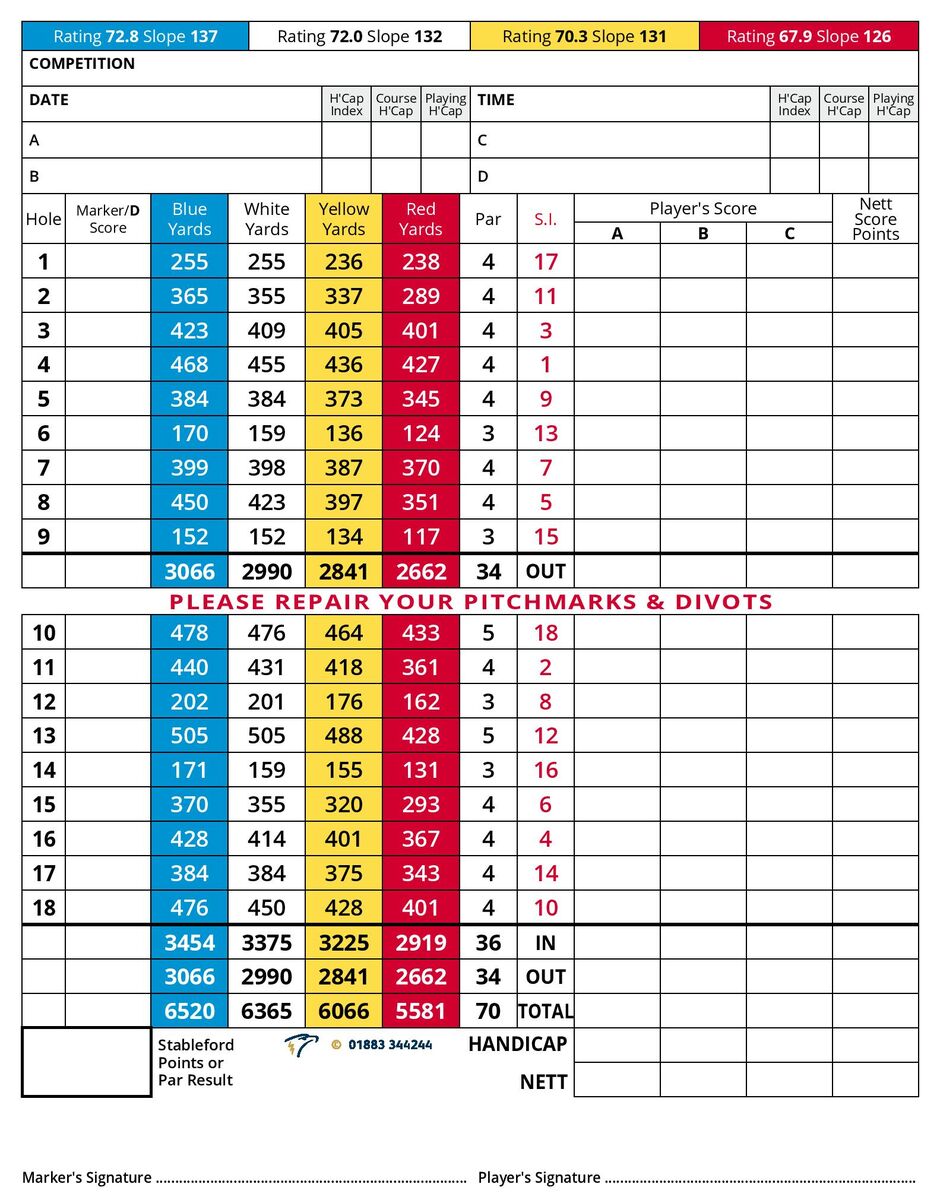 Ladies Score Card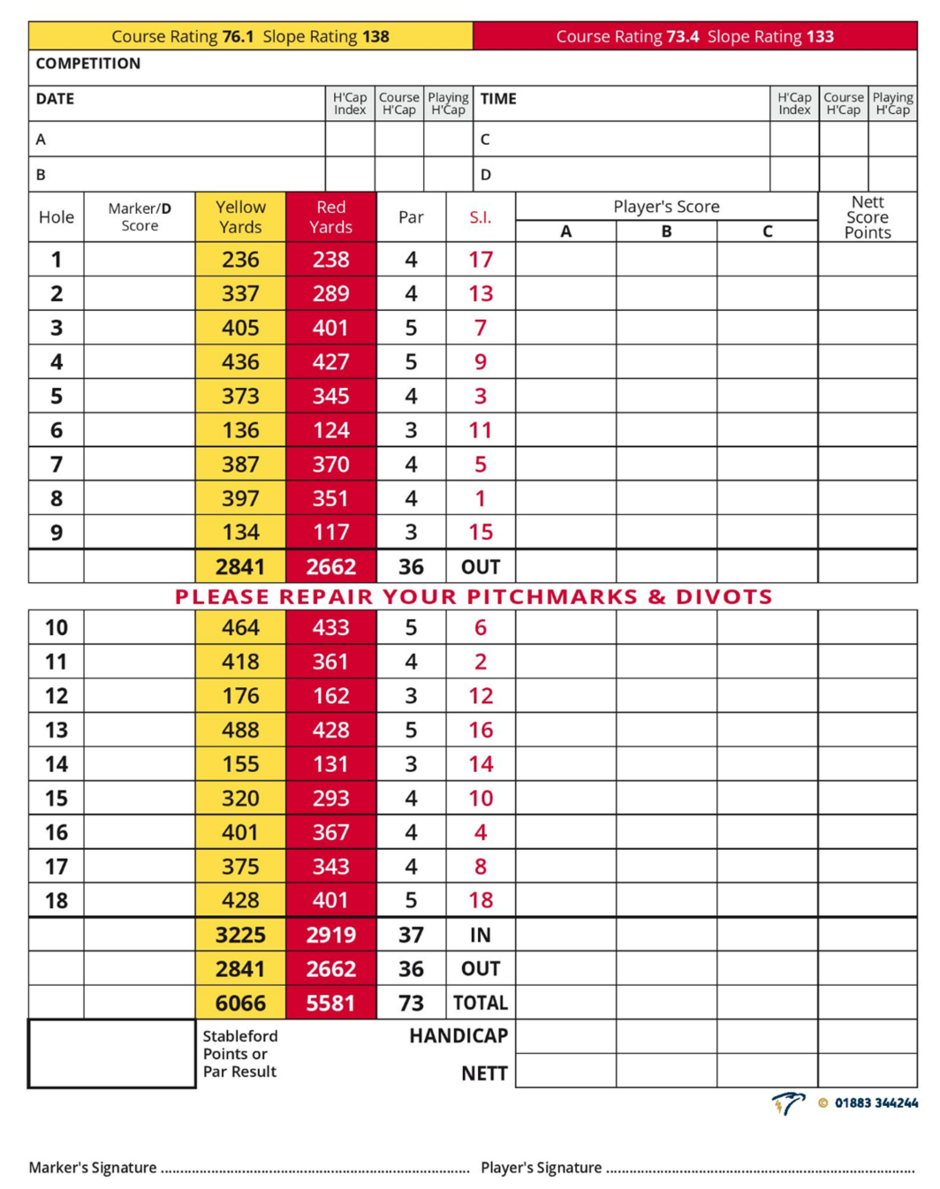 Local Rules
1. OUT OF BOUNDS (Rule 18.2)
a) Beyond any boundary fence or hedge, or line of white stakes.
b) On the flowerbeds or on or beyond the paved area around the Clubhouse.
c) The practice putting green and adjacent area as marked.
2. PENALTY AREAS (Rule 17)
a) Penalty Areas are defined by Yellow/Red lines where present, or by Yellow/
Red stakes where lines are not present.
3. NO PLAY ZONES (GUR) (Rule 2.4)
a) Any area marked GUR or surrounded by a white line.
b) Drainage Ditch on the right bank of the 6th Green and right-hand side of
the 12th Green.
c) Barn between 4th & 15th holes.
d) Young trees identified by stakes or protected by wire guard or marked with
ribbon.
Free relief must be taken from any interference by the No Play Zone, under
Rule 16.1f.
4. IMMOVABLE OBSTRUCTIONS (Rule 16.1) include:
a) All artificially surfaced roads and paths.
b) All buildings, sheds and shelters.
c) Fixed sprinkler heads and irrigation covers.
In addition, when a ball lies in the general area, interference also exists if
such an obstruction is on the player's line of play and is within two club
lengths of the putting green and is within two club-lengths of the ball. Free
relief may be taken under Rule 16.1b
5. INTEGRAL OBJECTS
a) The Icehouse on the 3rd hole.
b) The stile on the left of the 12th hole.
6. PRACTICE
These areas are part of the course, but practice is permitted before or
between rounds:
a) Between the 8th green and the 11th fairway.
b) Beside the 17th fairway.
c) The chipping green and chipping area between the 1st and 7th fairways.
Fairway yardage markers are marked with discs to the centre of the green:
White = 150 yards, Red = 100 yards.
PIN POSITIONS:
Red flag – Front, Yellow flag – Middle, White flag – Back.
10TH TEE TOILET FACILITY CODE - C123Z